1) On the dunes at Sandy Neck, getting ready to release spadefoot toads into the wild.
2) On the ferry from Woods Hole to Martha's Vineyard.
3) and 4) At a Cape Cod League baseball game.
5) Wading at Millway Beach.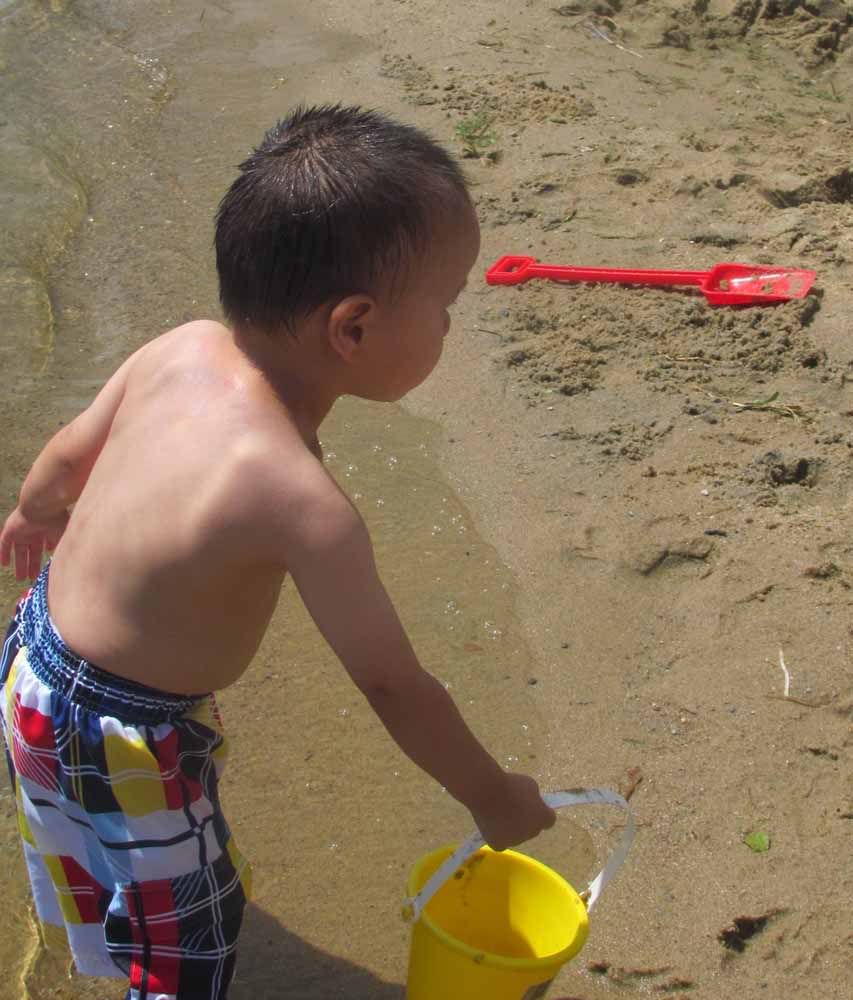 And here's Cloud digging in the sand at Wiley Pond Beach.
It's a busy summer. Earlier today we went to the Grecian Festival, and now Cloud and his Daddy are at Barnstable County Fair with his aunt and uncle and four cousins.